Regular price
Sale price
$32.99 USD
Unit price
per
Sale
Sold out
Candle Details
GET YOUR HANDS ON THIS SPOOKTACULAR HOCUS POCUS INSPIRED CANDLE NOW!
Do you love Halloween as much as we do? The spookiness, the Fall scents, and the tricks and treats?! If you do, we've got you covered!
Indulge yourself with this must-have addition to your spooky decor! Get your hands on this LIMITED EDITION Hocus Pocus inspired Sandersons Spell candle. As the fragrance unfolds as you burn the candle, you will be immersed into the Sanderson Sisters house! Crafted with notes of tarty apple cider, oak, charred woods, brown sugar, roasted marshmallow, pine, and vanilla. 
Let the warm glow and alluring fragrance of this candle weave its magic, filling your space with an ambiance that is truly spellbinding. This candle also includes 1 book and 1 sisters mold.
Each candle may vary by color darkness and is subject to "frosting" -white coating - which is a natural occurrence in 100% soy wax. This will not affect how your candle burns or smells!
Make sure you are signed up to the newsletter for exclusive surprise pre-sale access and announcements! 
We also release sneak peaks and discount codes on our Instagram and TikTok!
Why choose XO Illuminated co. candles?
Our wax is 100% soy-vegan, which provides a longer burn time 
Our fragrances are phthalate-free and chemical-free
Our products are environmentally friendly

We don't use Mod Podge in our products

We hand pour each candle in small batches 
Our candles feature either crackling wooden wicks or cotton wicks
We are a small woman-owned business
Additional Tips and Details 
Size: Net wt 9oz.
Wax: 100% soy-vegan
Wick: Cotton double wick
Burn time: 50+ hours
Vessel: Glass jar
Fragrance: Smells like the Sanderson Sisters House
This candle is not edible
Some of our candles may contain dried flowers that can catch fire. We ask that you please remove any fire hazard items before burning
Some of our candles contain decorative items. Please remove any decorations like dice and large sprinkles prior to burning
Does not include Funko pop
Share
View full details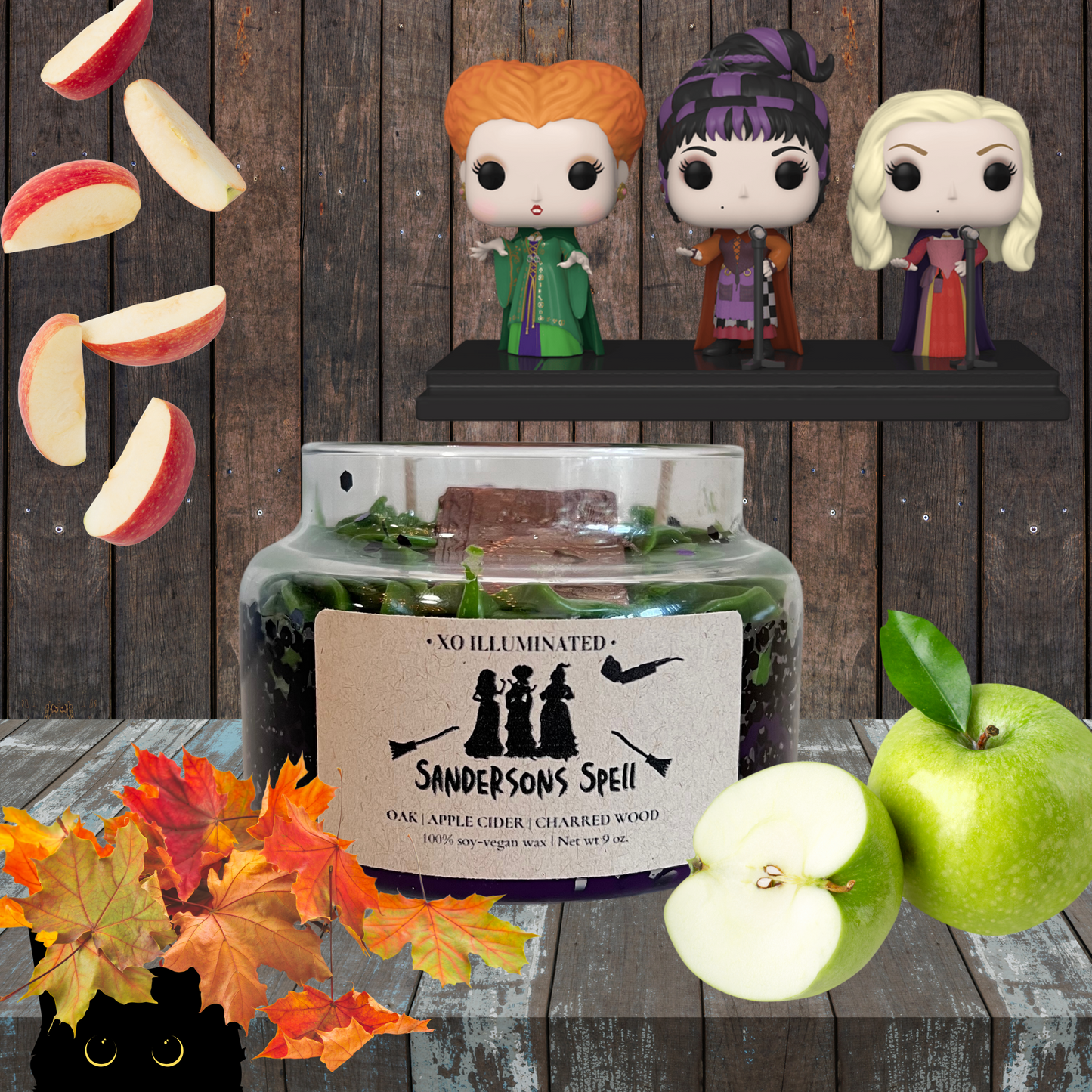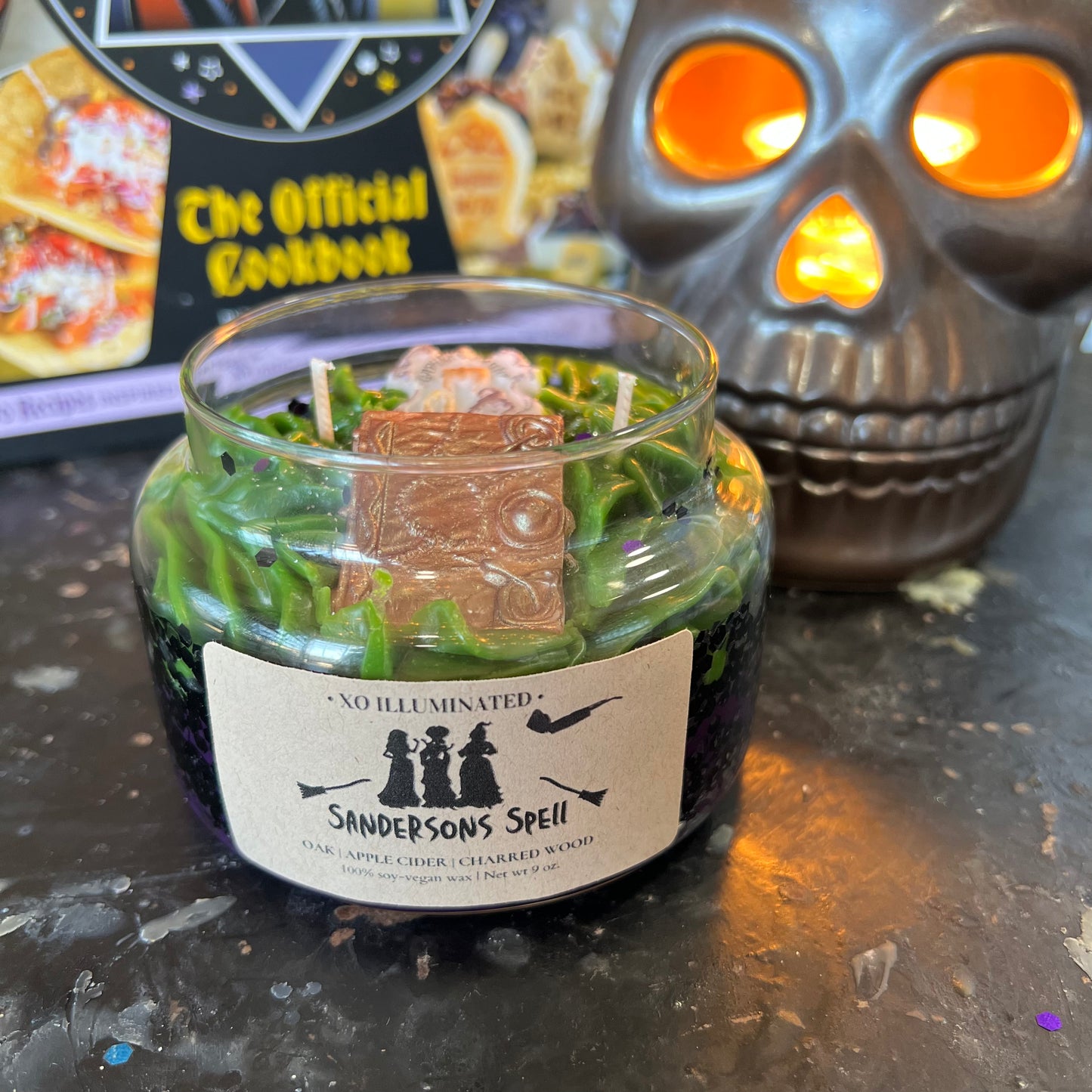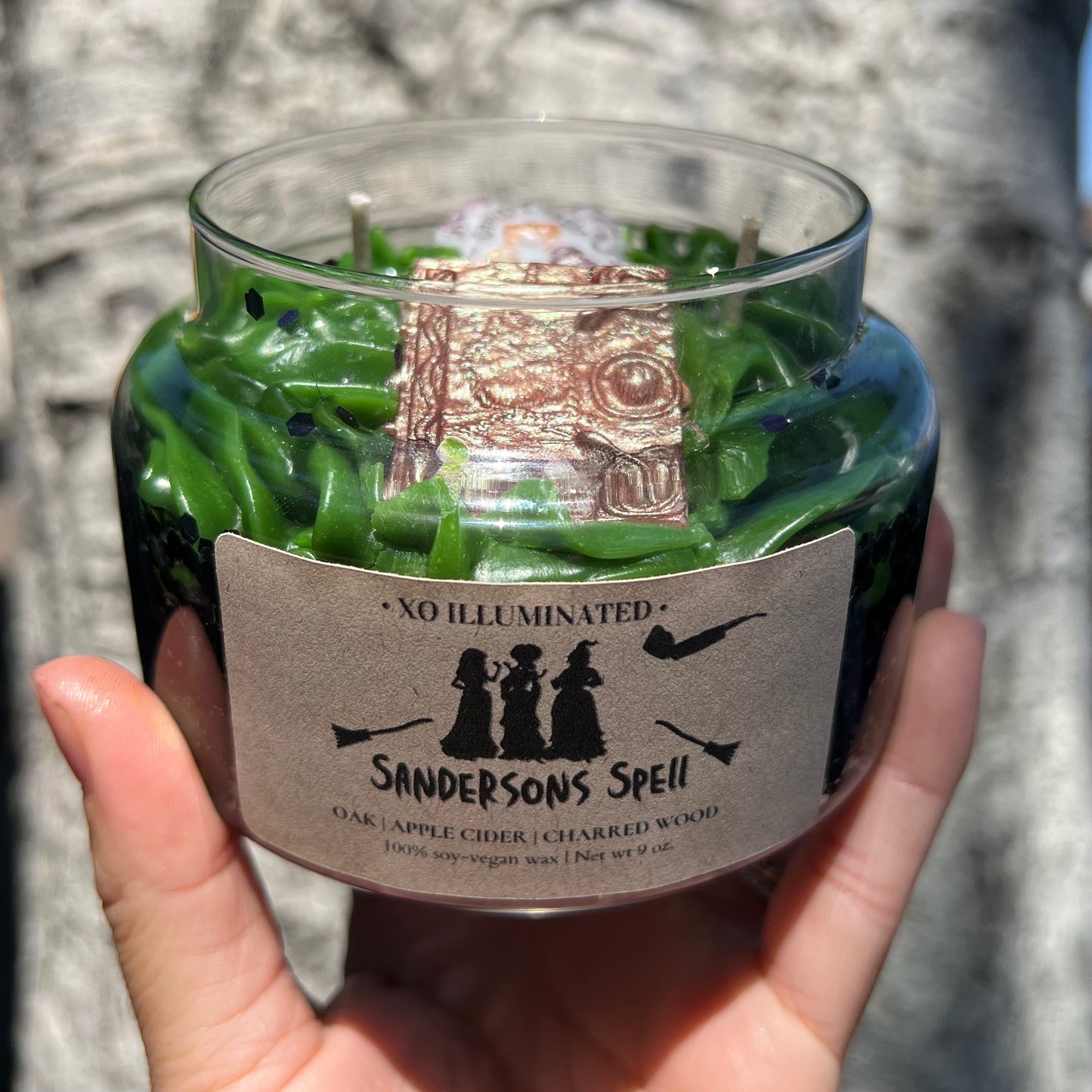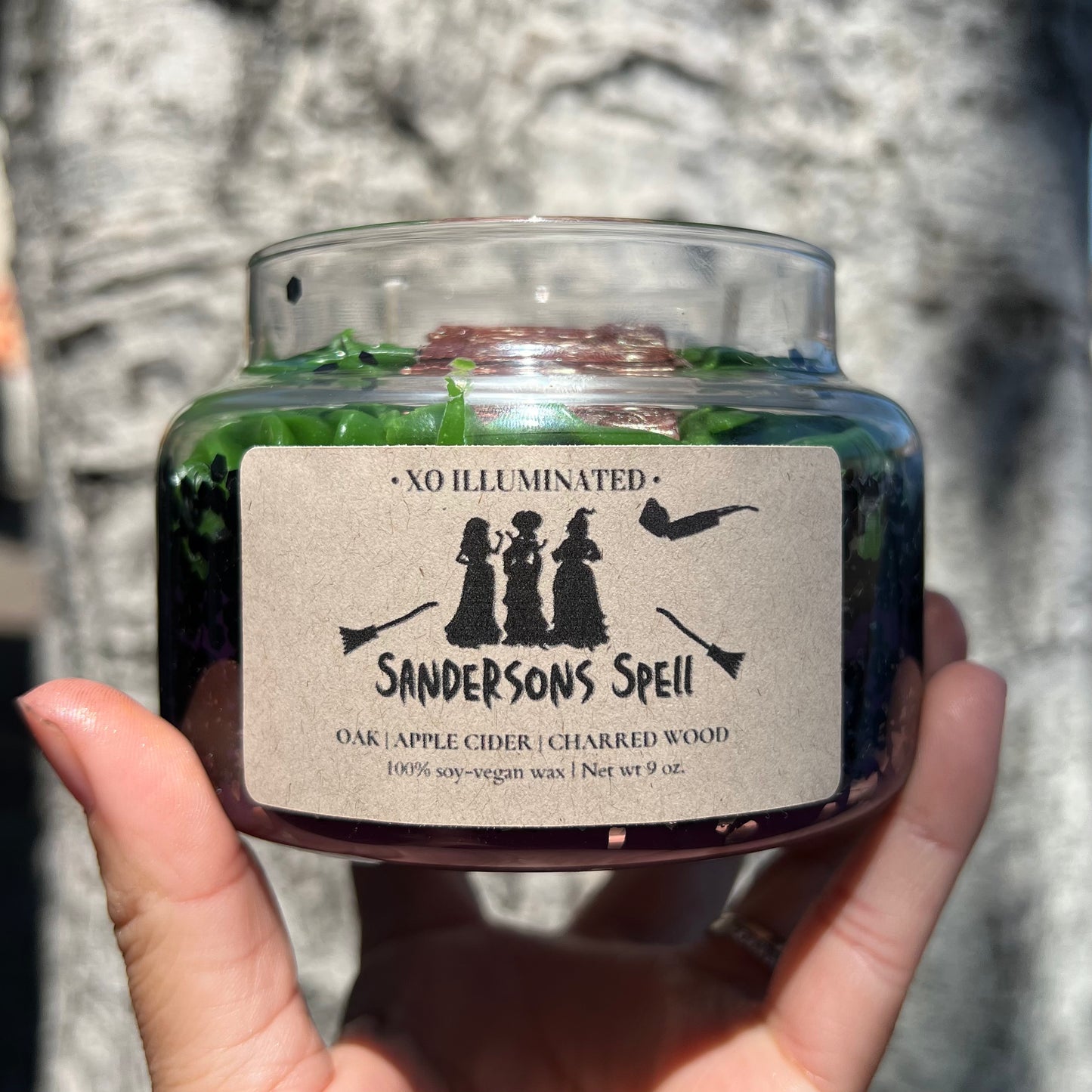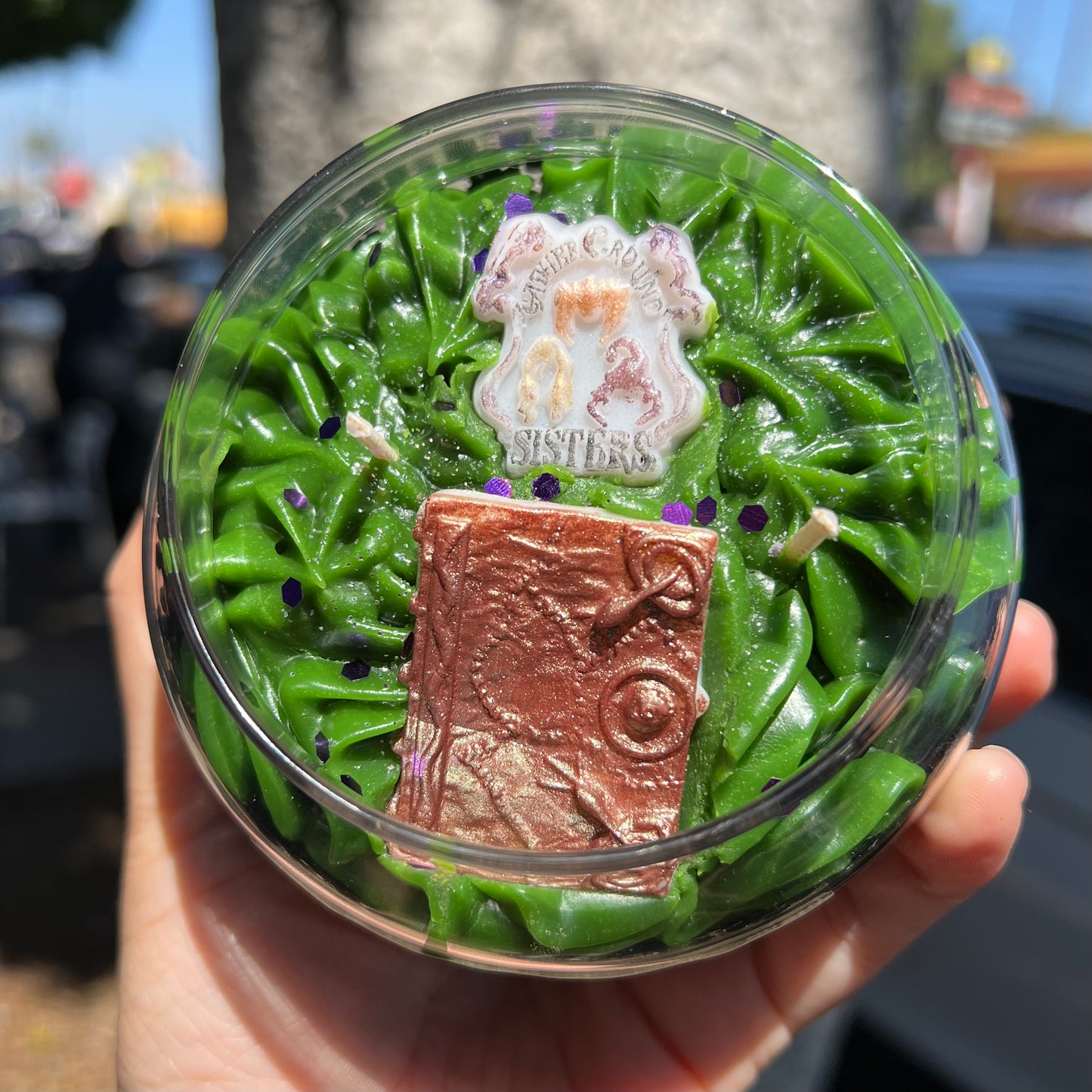 LOVE😍
Such a cute candle and the scent is amazing! Definitely would recommend to friends!
LOVE😍
Such a cute candle and the scent is amazing! Definitely would recommend to friends!